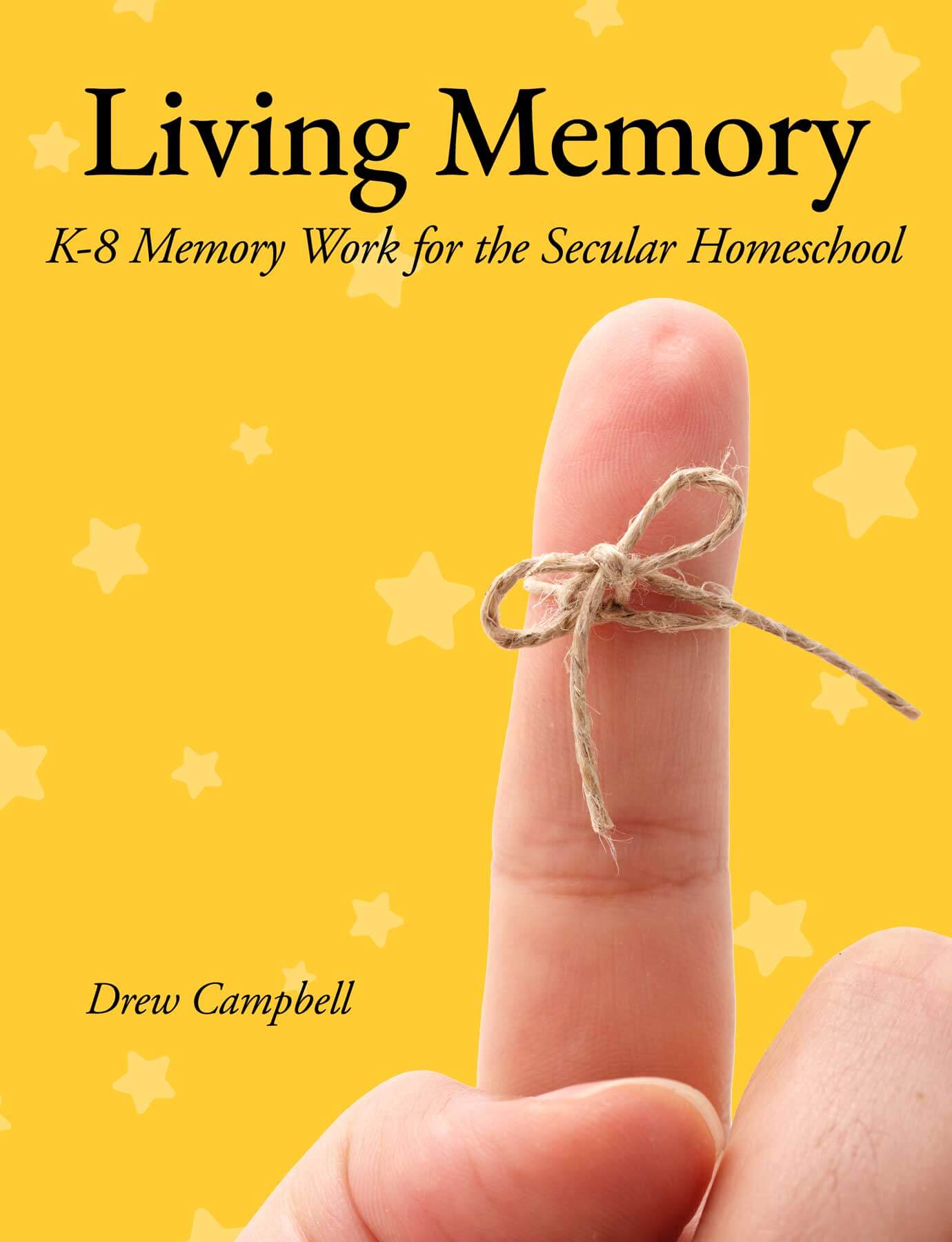 Living Memory

K-8 Memory Work for the Secular Homeschool
Looking for the 2008 edition? Please scroll down to read the FAQ!

This handy resource offers memory work for English Language Arts, Social Studies, Math, and Science. The new edition gives you:
Accurate, up-to-date information
Fully secular content
Streamlined history timelines
Expanded composition resources
Clear organization
Clean, easy-to-read design
Frequently Asked Questions
Does this edition have the same content as the original 2008 edition?
No. Although the main title is the same, the two editions are substantially different—hence the new subtitle.
I already own a previous edition of Living Memory. Should I get the new one?
If you want current history, geography, civics, and science information, plus expanded composition resources, consider getting the new edition.
Where can I find a copy of the old edition?
The original edition is permanently out of print, and I do not have any copies available for purchase. (I don't even own a personal copy.) Check the used market (ThriftBooks, Amazon, etc.), or try curriculum sale-and-swap groups.
Will you be making the old edition available again?
No. The files of the original edition were corrupted beyond repair in a hard drive crash some years ago. Reconstructing the book would mean laying out 450+ pages of text in three languages, or paying someone else to do it for me. The investment of time and/or money is simply too large to make the project feasible.